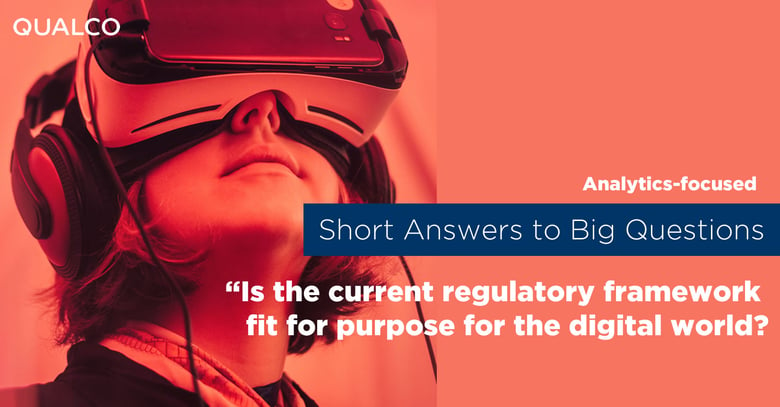 The great thing about regulations and standards is that there are so many to choose from! There is a definite distinction between modern, trendy regulatory and advisory frameworks, like GDPR, SLP or (zooming out to less customer-centric frameworks) Basel III, and more traditional frameworks. Modern regulations tend to focus on outcomes and on common-sense provisions: even if these are sometimes open to interpretation (ultimately by a court of law), let's be honest – we all know what they are aiming for.
Frameworks of an older or more bureaucratic vintage focus on micromanagement of the process and largely miss the point. The fact that they are not digitally aware is a side effect of this fact: if they had focused on customer rights, obligations and expectations instead, they would have aged much better.
Having said that, modern disruptive technologies do pose issues of their own, and will pose more as the technology evolves. European regulators have shown a knack for anticipating these – again, by focusing on outcomes rather than technologies or specific processes – but it is inevitable that regulations will need to track technological evolution, and equally inevitable that there will sometimes be a lag between tech adoption and regulation.

by Panayis Fourniotis Pavlatos,


Director of Intelligent Decisions at QUALCO