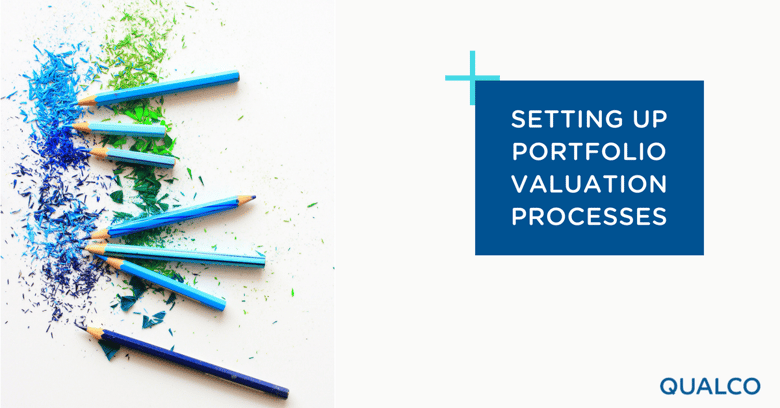 What do you need to set up portfolio valuation processes for a new industry sector or jurisdiction?
Despite the variation across jurisdictions and industries, the overall "shape" of the valuation process can be mapped out in detail without loss of generality – as long as the corresponding treatment processes to be applied are also clearly understood.
However, when dealing with a new market, jurisdiction or industry sector, our experience so far may not be relevant and prior data may be unusable. We may try to "cross-pollinate" with data from portfolios of similar sectors or the corresponding sector from a different jurisdiction, but "similarity" in this case is highly subjective and the end result is likely to depend as much on empirical adjustments as on the data-driven models employed.
When setting up portfolio valuation in a new industry sector or jurisdiction the following checklist applies.
Data. Whatever our modelling approach, some data will be needed. Relevant data does not necessarily mean data regarding the portfolio itself. It is often a better idea to use behavioural data representing the type of management we plan to apply, even if it originates with a different portfolio.

Awareness of legal recourse: these processes are entirely jurisdiction-specific so adopting them requires intimate knowledge of local regulatory frameworks.

Each jurisdiction has its own rules and sources of data for determining what constitutes limited or guaranteed collectability, which may involve complex or overlapping legal frameworks and business processes. In most situations, some sort of flagging of affected accounts is enough, and it is reasonable to demand this from the portfolio's originator, who may, however, lack the appropriate data.

Insolvency: in jurisdictions with a high incidence of insolvency, the insolvency process itself may face performance bottlenecks. Customers may remain in limbo for months or even years, while waiting for their case to be heard. We may be able to pre-emptively offer an arrangement that is more advantageous for both the customer and the creditor.

Process models are often jurisdiction-specific. Their creation needs to be factored in to the cost and effort of entering a new portfolio market. Care needs to be taken to cover all the options available.

Treatment of collateral. Depending on the jurisdiction, real property that has not been registered as collateral may also be claimable but identifying it can be a lengthy and costly process, best carried out by specialist providers.
For more information read our White Paper: Credit Portfolio Valuation: A Comprehensive Approach.