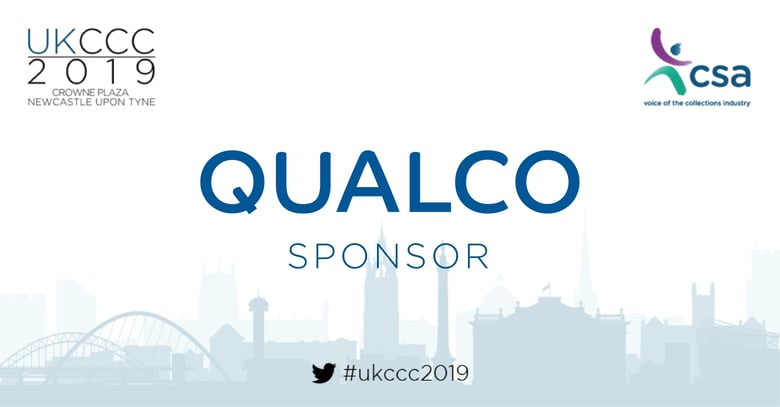 QUALCO was an official sponsor of this year's UK Credit Collections Conference (UKCCC) – the CSA's annual showcase event open to both members and non-members.
It was an excellent, well planned conference, delivered with ample opportunity for networking with industry contacts, suppliers and regulatory contacts
The Conference, that took place in Newcastle, featured plenary sessions with panel debates and presentations was very well crafted with some excellent streams and striking content.
QUALCO's UKI Sales Manager, Guy Statter, participated in a panel about the "Cultural Changes For Technological Progress", together with Frank Horvath (Link Financial), JT Singh (Esendex) and Martin O'Donnell (DebtStream)

About the event:
The UK Credit & Collections Conference (UKCCC) is the CSA's annual flagship event open to both members and non-members. Attracting in excess of 400 credit and collection professionals, the event features an exhibition showcasing industry suppliers' cutting-edge product offerings, a plenary session with panel debates and keynote presentations from high-profile speakers. Sector-specific breakout streams enable delegates to tailor their event experience to suit their own personal business needs and interests. The 2019 event was held in Newcastle upon Tyne on 12th September.