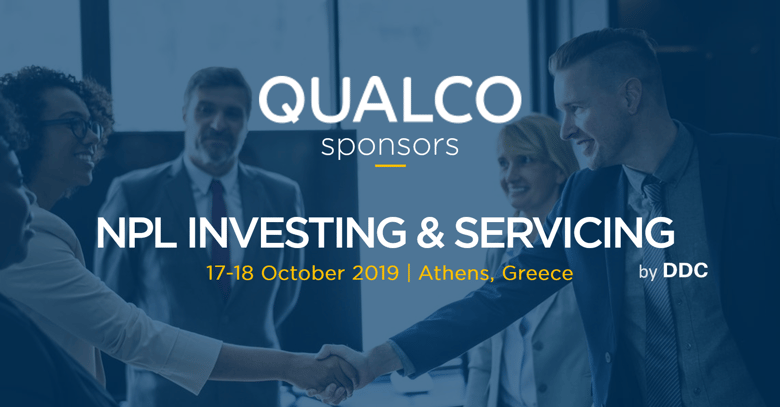 We are delighted to announce that QUALCO will be sponsoring the NPL Investing & Servicing on October 17th and 18th in Athens, Greece by DDC Financial Group.
Our experts from our HQ in Greece will also be joining the conference and look forward to meeting you there. If you would like to arrange a meeting, please contact us at marketing@qualco.eu.
About the event:
DDC Summits presents a global perspective on Non-Performing Loans, with a spotlight on Europe & Asia's hotspots. Taking place in Athens on October 17-18, bringing together 300+ participants from over 30+ counties will have ample opportunity to network and discuss NPL investing strategies with peers, while lively panel discussions and keynote speakers share valuable insights to help create value in the current market.
Event Details:
Title: NPL Investing & Servicing
Date: 17-18 of October 2019
Venue: Wyndham Grand Athens | Athens, Greece
If you want to learn more about the event you can click here: https://www.ddc-financial.com/npl-europe-asia-summit