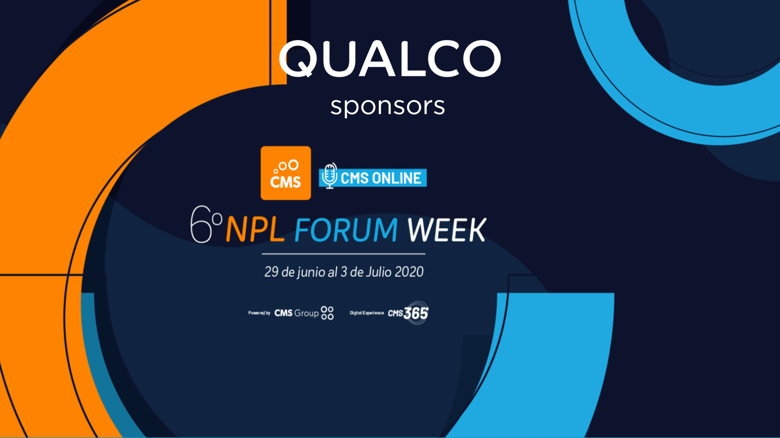 We are delighted to announce that QUALCO will be sponsoring the 6th Onine NPL Forum Week, from June 29th to July 3rd, organised by CMS Group.
Our very own Solutions & Consulting Director, Chrysavgi Salaka, will be explaining in detail how QUALCO can help you maximise collections performance through remote and digital collections technology during and beyond the pandemic. Don't miss her innovation pitch on June 30th at 10:30 am!
As the global economy struggles to return to speed after lockdown, many creditors and collections functions are working at a fraction of their full capacity.
Against this background increased concerns about liquidity, cash flow, and non-performing debts are presenting business leaders with new challenges.
In this session we present you an innovative solution that allows you to:
Upgrade from old systems and allow your collections team to work from home in 3 to 5 months
Follow a lean and painless integration and migration process
Decompress your call-centres and achieve improved customer service
Speed up online payments through a full serve-serve, online, customer portal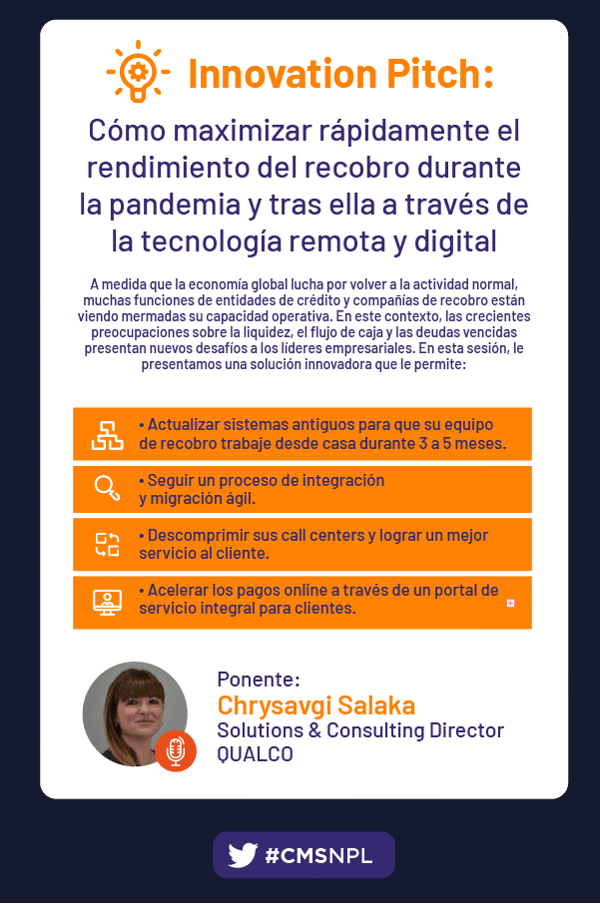 About the event:
In this edition, we are exploring the expectations regarding Unsecured NPLs and at the same time we are presenting the vision of the main institutions, advisors, vendors, servicers, funds and innovative companies, which will bring us closer to the reality of this sector that is still advancing.