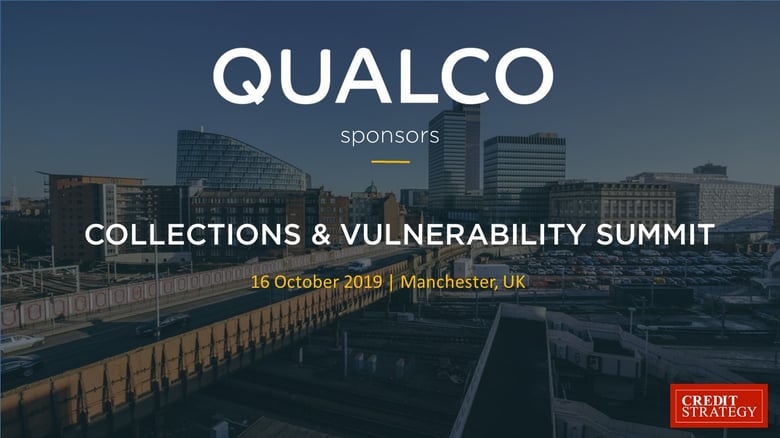 We are delighted to announce that QUALCO will be sponsoring the Collections & Vulnerability Summit on October 16 in Manchester, UK hosted by Credit Strategy.
Our Global Business Development Director, Gareth Parry-Evans and our UKI Sales Manager, Guy Statter will also be joining the conference and look forward to meeting you there. If you would like to arrange a meeting, please contact us at marketing@qualco.eu.
About the event:
The Collections & Vulnerability Summit brings together Collections and Customer Service professionals from Utilities, Telecoms and Financial Services.

This Summit will explore best practice, guidelines and the role of technology sharing practical, applicable insights to establish improved collections and vulnerable customer strategies for businesses.

The event is divided in 2 conferences:
The CDSP Conference, which explores the best practice in collections strategy, customer service, debt sale and life after Brexit.

The U&T Conference, which is dedicated to the risk, credit, collections, customer services and recoveries functions within energy, water and telecoms.

Event Details:
Title: Collections & Vulnerability Summit
Date: 16 October 2019
Venue: The Midland Hotel | Manchester, United Kingdom
If you want to learn more about the event you can click here: https://www.creditstrategy.co.uk/collectionsvulnerabilitysummit/collectionsvulnerabilitysummit/cv-summit