We are proud to announce QUALCO's participation in the

.NET Coding School

, which takes place in Athens on September 30th until November 19

th,

2017.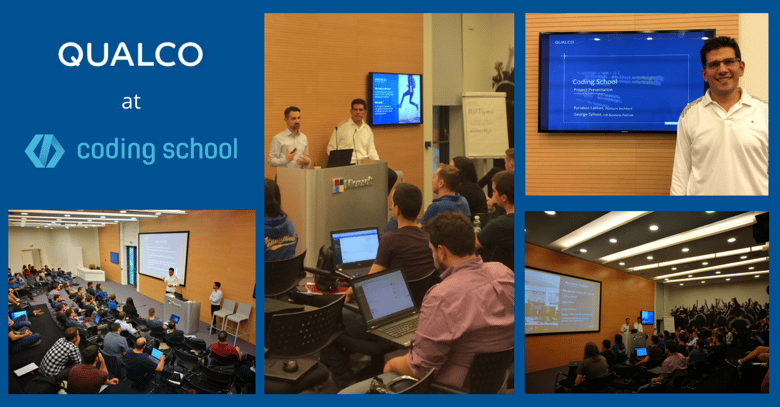 Coding Schools are hands-on training programs in the most widespread technologies worldwide. It lasts 8 weeks each and aims to enhance the IT skills of people with basic programming skills.
Each Coding School includes 80 hours of courses, 60 participants per department, 15 Instructors, 3 Participating Companies, each of which conducts a project with teamwork, 3 Tech Mentors, 1 Technology Expert and Academic Instructor coordinates the whole process.
Kyriakos Lakkas, Platform Architect and George Sylivos, HR Business Partner presented to the students the Qualco project and the company.
Four of our most experienced Software Engineers, Marita Paletsou, Andreas Petrakis, George Makos and Takis Vais are main instructors of the course.
Good luck to all coding school participants!
For more info click here: https://codingschool.eu/