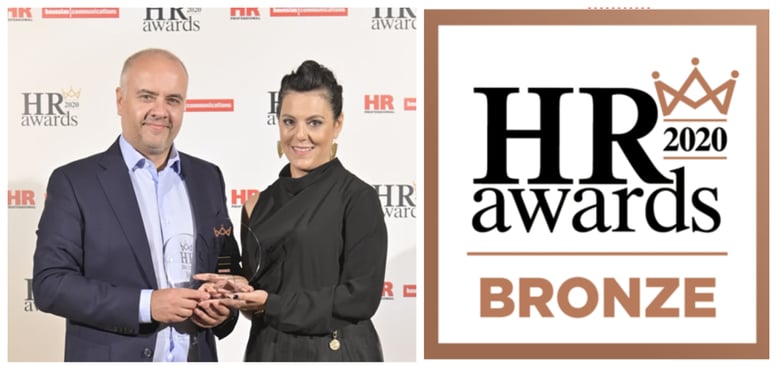 QUALCO Group gets the Bronze award in the category: Covid-19 Response Actions - Most Valuable HR Team at HR Awards 2020

The planning and immediate implementation of a series of actions by QUALCO Group to confront the impact of COVID-19 on its workforce was awarded at the HR Awards 2020 that took place on October 14th, 2020.

QUALCO Group received the Bronze award in the category 'Covid-19 Response Actions - Most Valuable HR Team 'in a special ceremony with the aim to award the human-centered initiatives, policies, and strategies.

Chris Koukios, the Group HR Director said ''I am so proud to work with such an amazing HR team that works tirelessly aiming at the wellbeing and growth of all the employees of the QUALCO Group'' and continues ''this award is a moment of encouragement for the HR team which continues more intensively than ever its efforts and is constantly enriching the program with new initiatives''.

The comprehensive support programme created by the Qualco's HR Department for the Covid-19 response was based on the following pillars:
Remote work for everyone during the lockdown

Smooth return to the Group offices after the lockdown with great sensitivity to the personal circumstances of each employee

IT equipment and enhanced communication channels to increase productivity & moral

All hands virtual meetings for regular staff updates

24-hour Psychological Support Hotline and Online Counseling Sessions for all employees and their families

Frequent surveys of all staff to capture the performance of their satisfaction and mental balance

Frequent wellness webinars
QUALCO Group is committed to continue investing in the improvement of the wellbeing of its people and providing them the necessary tools to develop personally and professionally in these unprecedented times.