7th Athens Half Marathon Race on Sunday 18 March 2018
The 2018 Athens Half Marathon was held on 18 March in the city centre of Athens and QUALCO was there!
Apart from the Half Marathon Race, our running team participated in the Athens Half Marathon event that offered also a 5km and a 3km Road Race as well as a Race for Kids and People with disabilities.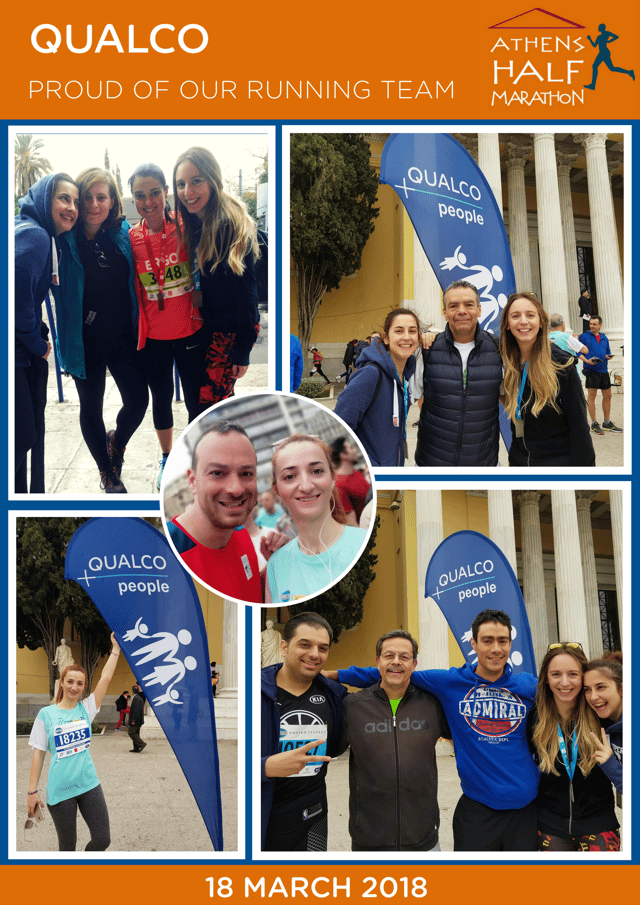 A few words about the Athens International Half Marathon event:
The Athens International Half Marathon is a unique opportunity to run around Acropolis and through the historical district of Athens. Runners will enjoy the beauty of the city and experience an outstanding celebration mood that characterizes this event.
What: Half Marathon, 5K and 3K and a special race for kids and people with disabilities

Where: Athens, Greece

When: Sunday, 18th of March 2018

Why: Participating in the Athens International Half Marathon provides an exceptional occasion for runners to run through the centre of Athens and the most important historical monuments; experience Athens without the fuss and bustle of weekday crowded streets, by participating in one of the most popular and vivid running events in Greece.
See you next year!