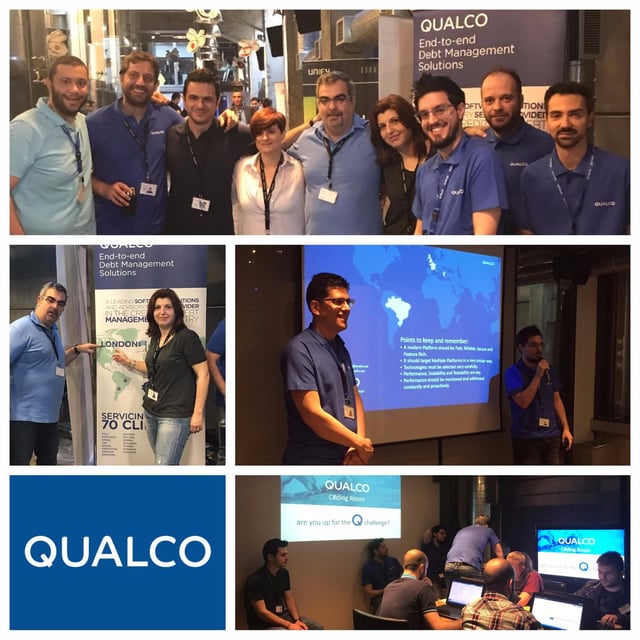 Developers Day on Saturday 6th May was a blast!
Our very own Kyriakos Lakkas and Sotiris Karras gave a presentation on "How to build a modern application using the latest Microsoft Stack".
Many event participants visited our stand, where they had the opportunity to speak with our colleagues; V. Vea, Y. Alexopoulos, N. Chatzigeorgiou, V. Doukakis, M. Papoutsi, V. Gavrilis, Κ. Pappas, O. Stamathioudaki, K. Leftherioti, A. Mantzouni and G. Sylivos.
More than 30 people were interviewed and many more expressed their interest in career opportunities with Qualco.
23 event participants accepted the "Q Challenge" in the C#ding Room, where they had the chance to code and test their results with our software engineers.
Thank you all for your participation and we are looking forward to the next one.