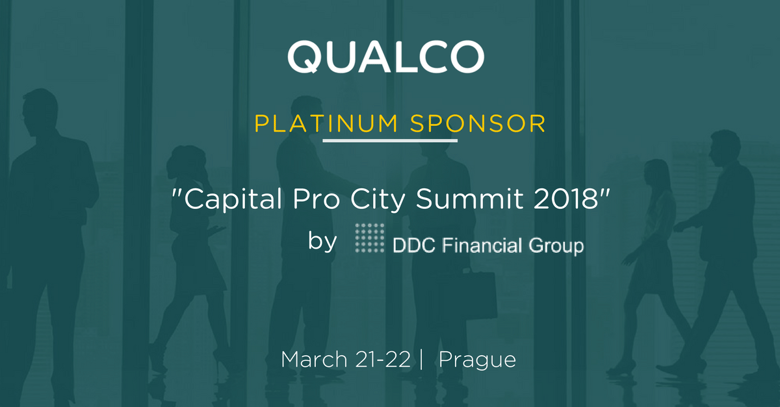 We are

delighted to be the platinum sponsor at the "Capital Pro City Summit",
in Prague on March 21-22, 2018.

---
Nikolaos Kountouriotis,

who is a Principal and Managing Partner in Arbitrage Real Estate
is speaking at this summit, which is focused on the NPLs & Real Estate Investments. Mr. Kountouriotis will join the panel focused on
Real Estate in Greece and Cyprus

,
on March 22
nd
at 12:15 - BLOCK 8.
About the event
:
The summit brings together major players from across Europe to gather in the capital of the most promising markets in CEE.
With strong and steady economic growth, the Czech Republic is at the center of CEE, geographically and economically. Start-ups are booming, Real Estate and NPLs are all continuously on the rise.
At this summit, Real Estate and NPL investors, Family Offices, Bankers, and other members of the business community from North America and Europe all come together to discuss opportunities and future trajectory of the CEE markets. From Real Estate to NPL transactions, the various panel discussions provide a holistic overview of the market while focusing on the most valuable opportunities present.
Combining panel discussions, keynote presentations, and 1-on-1 meetings, the forum is the perfect opportunity to network with your colleagues and gain critical insights into the market.
Event Details:
Title: Capital Pro City Summit
Date: 21-22 of March 2018
Venue: Mandarin Oriental Hotel, Prague
For more info concerning the conference, please visit www.capitalprocity.com/.
Join us!