The 1st No Finish Line was completed on April 30th in Athens and QUALCO was there!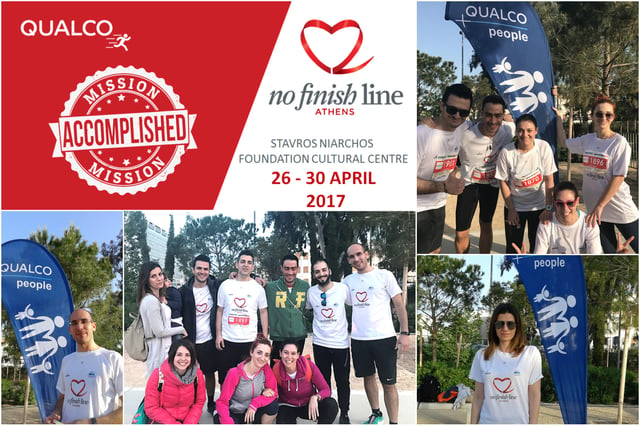 This amazing international charity race, lasted 90 hours without finish, at Stavros Niarchos Foundation Cultural Center (SNFCC).
Over 25,000 € were offered to the Union 'Together for Children' after the total effort of 50.903 km!
Congratulations to our 40-member team that ran 194 km and gathered 98 € for feeding destitute families with childless children!
It was a great pleasure for all of us to become part of this celebration of joy and emotion! We hope to have again the opportunity next year to run for a good cause, such as the 'No Finish Line'.