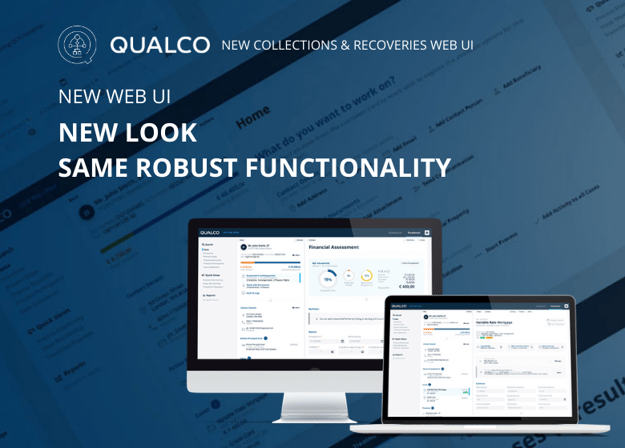 QUALCO is pleased to announce a major product update, the new QUALCO Collections & Recoveries Web Browser User Interface, that improves the user experience and efficiency while keeping the same robust functionality of the QCR.
Following months of research and development, the new generation Enterprise UX is faster, more intuitive, and easier to navigate than ever.
"During this very creative journey, our main objective was always to have the end-user at the centre. After a long series of interviews, work and time studies, we analysed the feedback collected, applied UX design practices, employed prototypes for maintaining a continuous feedback loop with our Clients and now, we're delighted to announce a major update that comes with a plethora of new features and a fresh look and feel while keeping the same powerful functionality" said Thodoris Psilopoulos, Senior Director of Product Management at Qualco.
To deliver the best UX and to make the new UI more responsive than ever to interact with, we've chosen to work with Google framework for the front end of the system and Microsoft enterprise solutions for the back end.
"From the very beginning of this big project, we gave special attention to the selection of cutting-edge technology to create compelling UI/UX that is designed to deliver immersive user experiences. We are confident that we've utilised the right mixture of technologies that will enable businesses to stay ahead with the advances in technology, meet end-user requirements, and ensure greater reliability" said Yiannis Alexopoulos, Senior Director of Product Engineering & Innovation at Qualco.
With productivity boost, employee satisfaction and, cut costing benefits, this launch marks a new era for the QUALCO technology ecosystem.
Join us on our exciting journey of constant product innovation!
To learn more click here