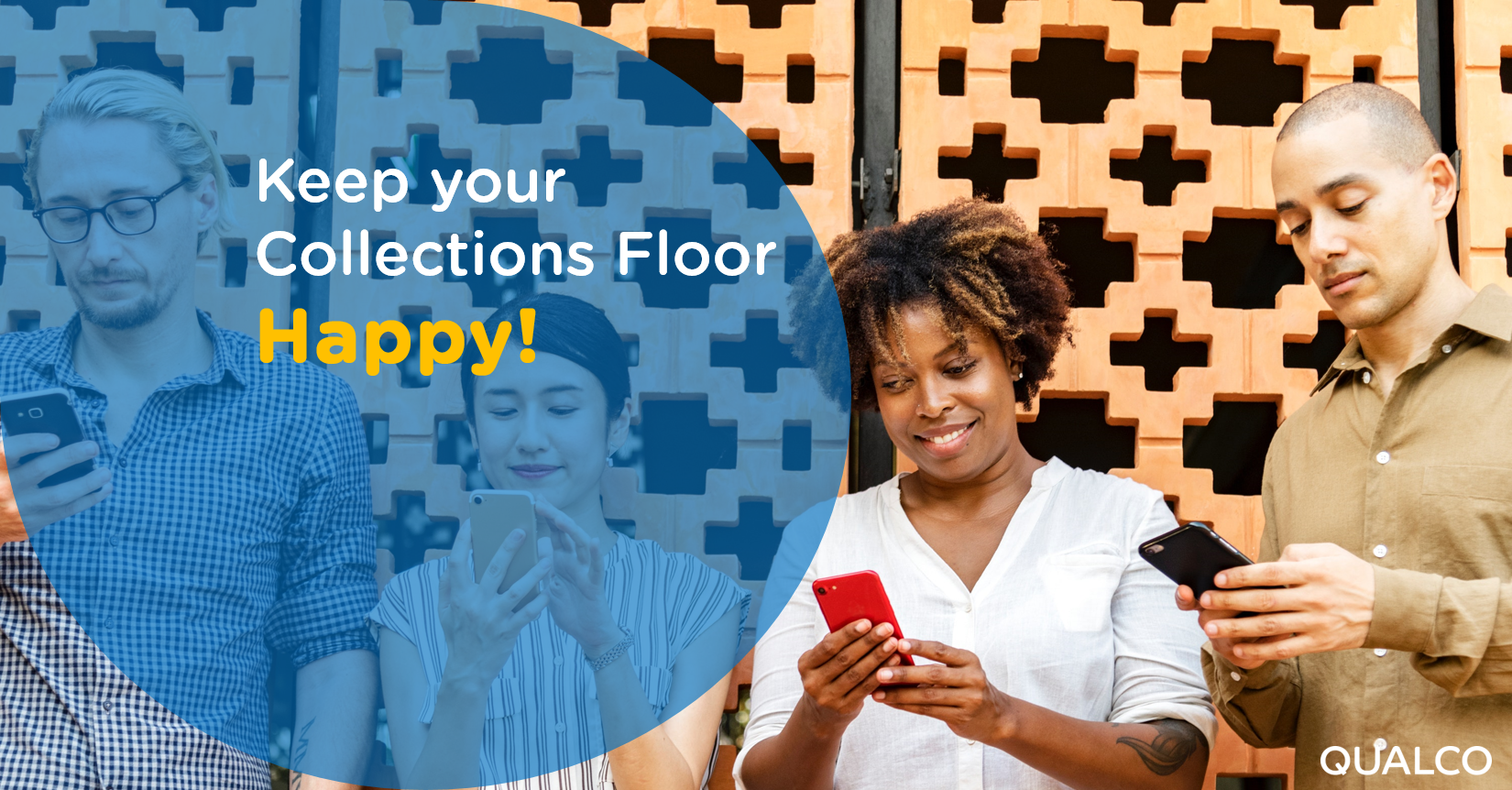 Leaders of the collections teams are focusing on designing effective strategies that maximize profitability and improve customer outcomes , but it is often discarded that employee happiness plays a major role towards achieving collections goals.
Happy workforce: Insights
In fact, employee happiness is closely associated to organizational productivity and innovation. According to Robert Half UK study1 "It's time we all work happy, 2017", "Happy employees are typically more engaged and driven to succeed, creating a positive and high performing work environment" explained by Phil Sheridan, Senior Managing Director at Robert Half UK, UAE and South America.
Research on happiness economics has shown that the quality and the satisfaction gained at the workplace, correlates to happiness more than income levels alone.
A little less than two-thirds of the employees in the UK (64%), are satisfied with their jobs, according to the newest research on job satisfaction and employee engagement, conducted by Mercer Human Resource Consulting.2
Overall, happy staff makes for better customer outcomes, while reduced turnover lowers the cost of training.
How to keep them happy?
For a collections operation to really succeed, agents speaking to consumers need to have confidence that they are taking the right approach and experiencing some level of control over their own decisions. Accurate accessible data is the key for advanced analytics and reporting tailored to clients' needs, and when combined with a positive user experience, agents are engaged to deliver outstanding customer service.
Cutting-edge systems help the collections floor to analyze portfolios more efficiently, create restructuring plans that suit customers while maximizing returns and reducing poor experiences that previously lingered in the minds of consumers. Collections efficiency and portfolio performance can be improved with automated routine tasks that free humans to do higher value work.
A highly motivated workforce will become reliable performers who not only address customer concerns efficiently but can also help retain a business' client base.